Fedelo's Pizzeria
1241 Lawrenceville Rd, Lawrenceville, NJ 08648
Order now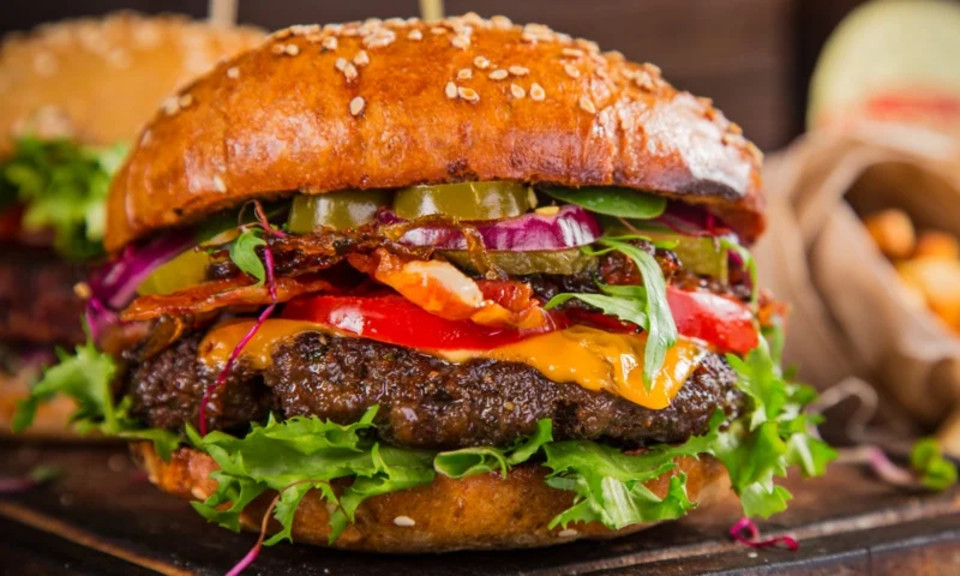 alana
Ordered twice from here over the last 2 days.

First order was mozzerella sticks and fried calamari. Wow! If it was food service frozen they need to keep their vendor. The breading on both is a good thickness, not overly bready or too thin. The mozzerella stayed intact and didnt melt out or only coat the breading like some do. It was fresh and meaty! The same can be said about the calamari. Well cooked, very tender, and thick slices of fresh calamari. Otherplaces the calamari comes dried and shrivelled in thin slices and mostly breading. This was NOT the case.

Our only criticism was the pizza from last night. Not enough sauce. Great thin crust thickness and consistency, lots of cheese and a good ratio between the two, but barely any sauce. It didnt really even color the bread. We ended up eating it like cheese bread and dunking it into the extra marinara from the calimari. Will definitely ask for extra sauce on the pizza next time.
Sean
This was the second time I've ordered from Fedelo's, and it was very similar to the first; the order took an extra twenty minutes than expected to cook and arrive, however it was well worth the wait. My first time I ordered a small broccoli garlic pizza my tastebuds transcended into another realm of satisfaction. Pleased with my first experience, I thought to myself, it was totally the fresh garlic. I bet if I get just plain broccoli, it won't be as good...can it?

Fortunately, I was dead wrong. Even without the fresh garlic, the broccoli pizza was tasty and delightful. For a 9.25 small pie, you get A LOT of pizza for a single person, its even a lot for two people. If you're gonna order, try a small pizza. Be ready to wait, but waiting makes it taste all the better. 10/10 pizza, 7/10 wait, 9/10 overall
dennis
Brookly pizza pie was defreaking licious. I git hom from a long, 8 drink fueled night on manhattan/hoboken and knew i needed something in my stomach to not become totally useless later the next day.

Thankfully, Fedelos was open and, was able to deliver my food within 40 minutes. Hitting the last second hail mary before my body completely fell asleep.

Like jaba the hutt, i tore through that damn pie. It was so tasty, the sauce was so tangy and perfect. The slices of fresh mozz were the perfect thickness and the basil was just enough to bring home the flavor of the entire pie.

10/10 would devour sober/drunk again
Elexus
The food was MAGNIFICENT (I had the vodka rigatoni and stuffed shells [which came with a complimentary side salad and breadstick for each entre])! The driver arrived 15 minutes in advance of regular scheduled delivery time. On a scale of 1-5, with 5 being most satisfied, I'll rate a 10!

To think, I normally order or not based upon bad reviews because they tend to be correct... but in this case, there were more good reviews than bad. So, I went with my gut and it's very satisfied!

HIGHLY RECOMMENDED!!!!
Mike
Food was really good and delivery was like half an hour before the expected time. The boneless wings were good but two were kind of chewy but they were cooked so I wasn't worried. The cannoli was great but the shell was a little hard so it was probably frozen. Sandwich was delicious. Definitely agree with the other guy, the honey mustard garlic parmesan wings are worth trying. Our delivery guy didn't bring enough change to tip in cash though so I felt super bad for him
Mary
I was ordering cake as a surprise for a friend. They were great and put the the cake where I needed it to go even when I wasnt home. And the desserts tasted great. Tiramisu and red velvet cake were my favorite
Laura
Great food, they even gave me a side of mayo and swiss cheese, like I asked. The food was on time and it tasted great. I definitely recommend this place to anyone.
Eric
Food is great, hot, and on time. Portions are big and the prices are cheap. Delivery fee isn't too bad either. This is my go to now.
Kayla
Very good quality food and definitely your money's worth. I am a satisfy permanent customer.
Leonard
Good food good delivery service too ... deliverers straight to my hotel room as well
About us
American, Chicken, Dessert, Dinner, Hamburgers, Healthy, Kids Menu, Low Fat, Lunch Specials, Pasta, Pizza, Salads, Sandwiches, Soup, Steak, Subs, Wings, Wraps
Today

Delivery: 10:15 AM - 9:45 PM

Takeout: 10:15 AM - 9:45 PM

Delivery

Monday:

10:15 AM - 9:45 PM

Tuesday:

10:15 AM - 9:45 PM

Wednesday:

10:15 AM - 9:45 PM

Thursday:

10:15 AM - 9:45 PM

Friday:

10:15 AM - 2:45 AM

Saturday:

10:15 AM - 2:45 AM

Sunday:

10:15 AM - 9:45 PM

Takeout

Monday:

10:15 AM - 9:45 PM

Tuesday:

10:15 AM - 9:45 PM

Wednesday:

10:15 AM - 9:45 PM

Thursday:

10:15 AM - 9:45 PM

Friday:

10:15 AM - 2:45 AM

Saturday:

10:15 AM - 2:45 AM

Sunday:

10:15 AM - 9:45 PM
Fedelo's Pizzeria provides hungry diners with delicious, mouthwatering pizza. Every dish is made with fresh ingredients, and Fedelo's takes pride in its customer satisfaction. Order today to experience for yourself!